Benefit for Qualified Investors
Use our Search and Product pages for creating the Transparency you need to make better investments.
Typically you as an Investor need to identify the Funds available according to a given investment topic.
At Cranberger Search we provide the ability to drill-down from any Asset Class into more than 250 sub-segment of investment topics. Enhanced sub-segmentation performed based on input from investment Experts.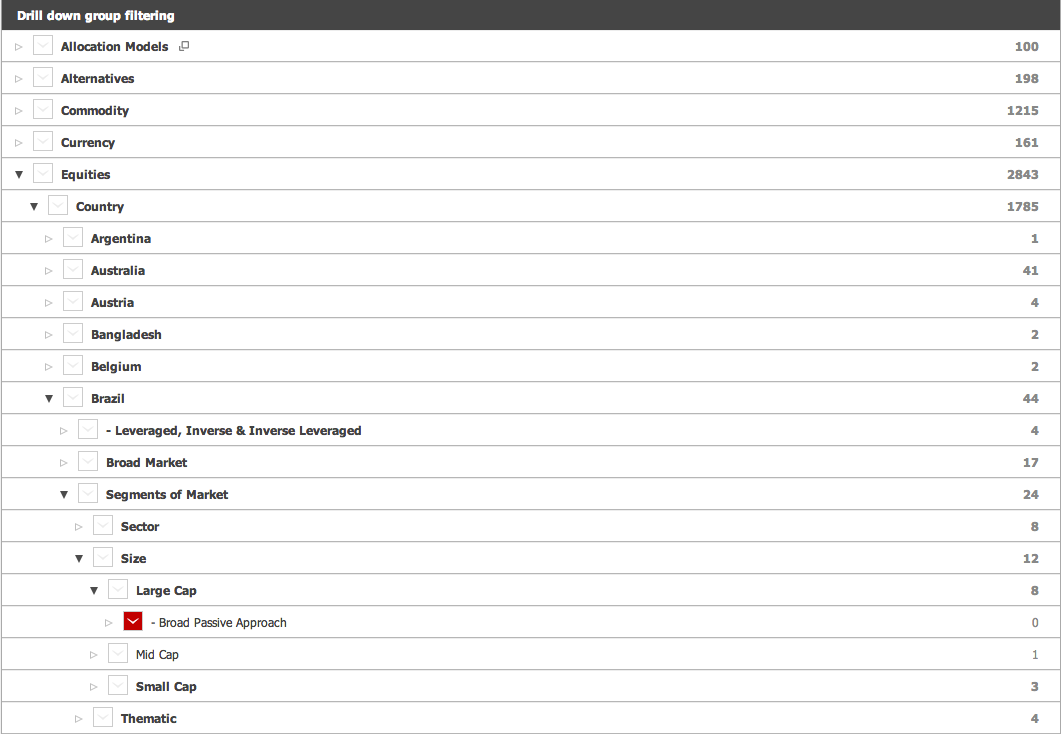 Once a Product has been identified, Members can use our Compare functionality to contrast the different Products.
And User can subsequently take advantage of our comprehensive due diligence on each Product page, to get a good knowledge of how the specific ETP is structured.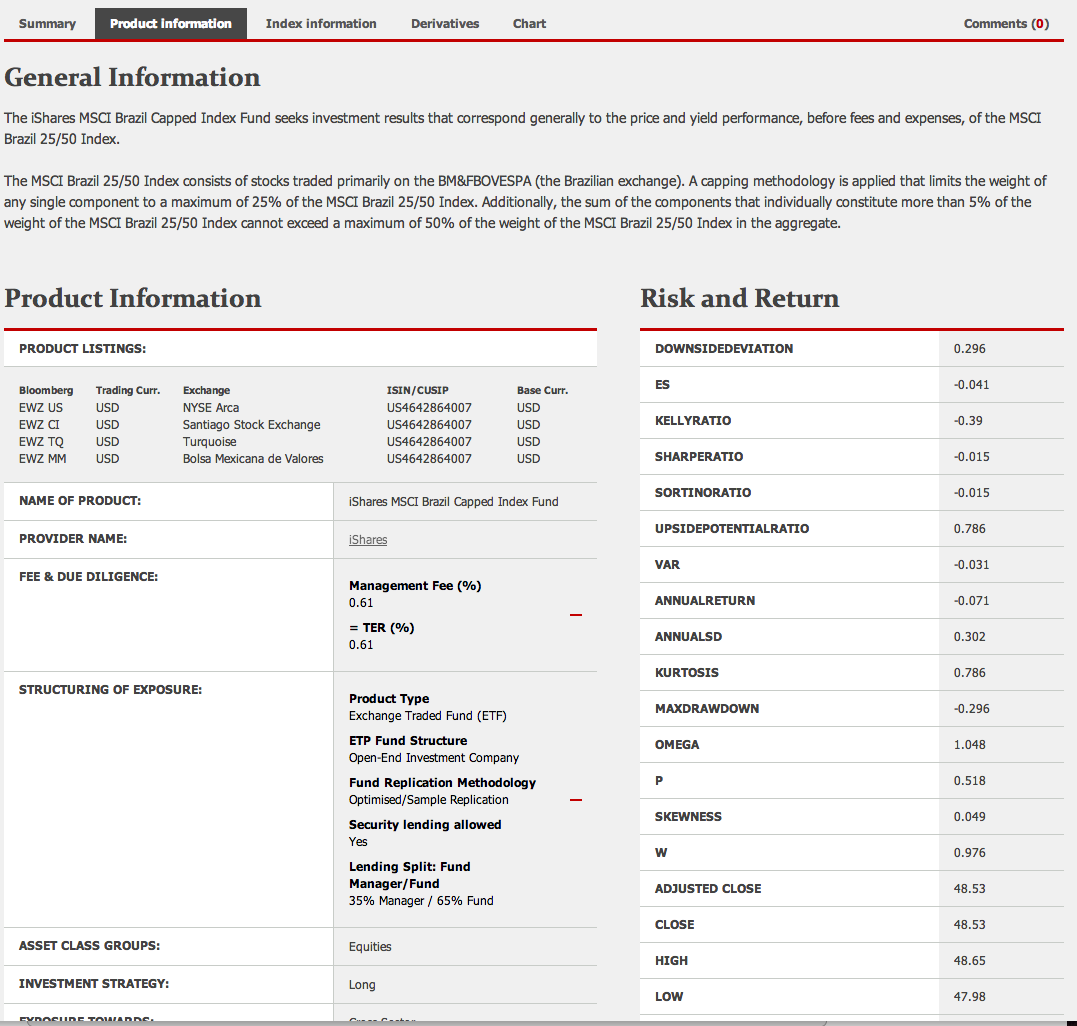 For example under the Index Tab on the Product pages, members can find a very deep analysis on the underlying Index, giving a good understanding of the index and exposure is actually constructed.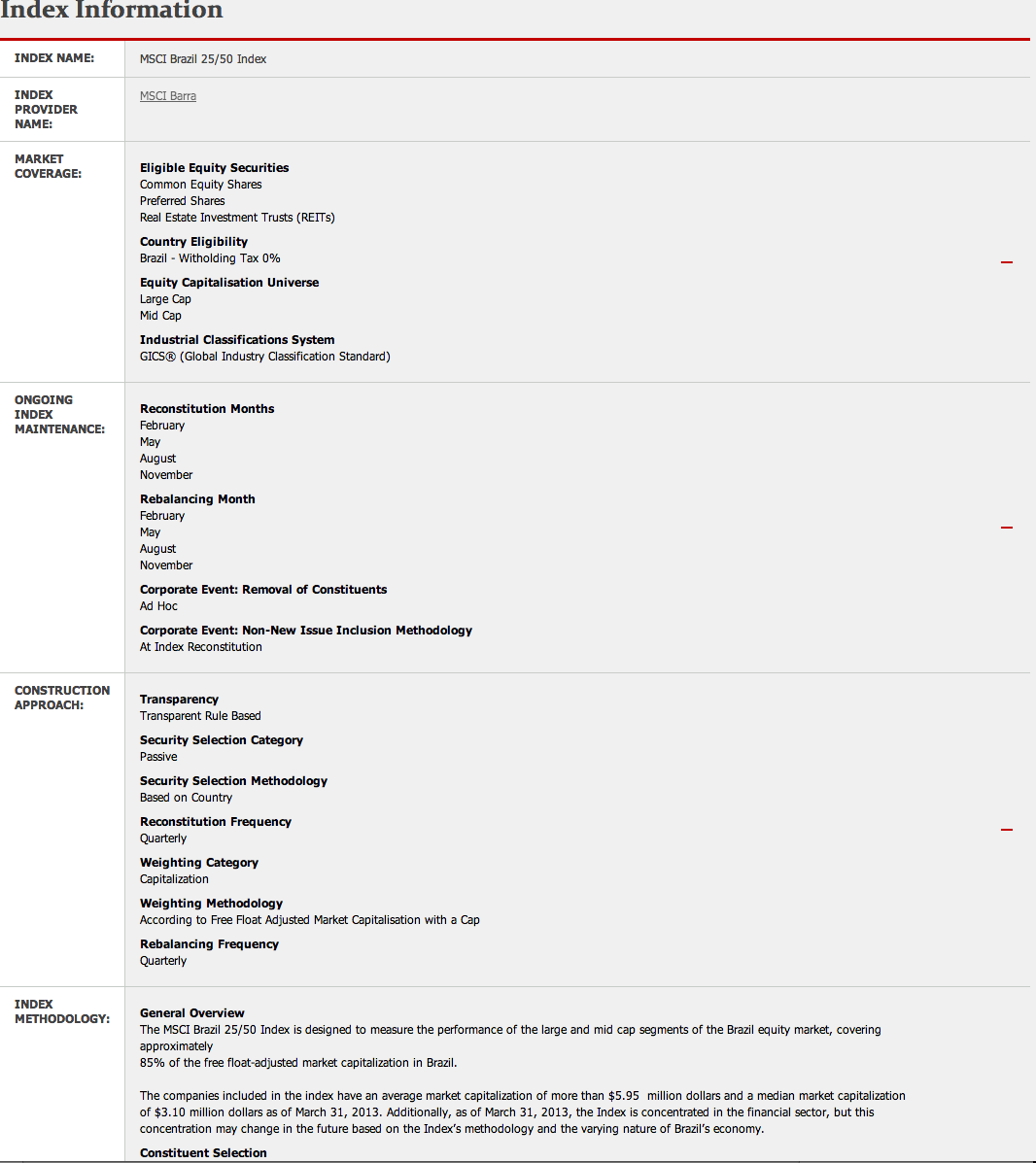 And under the Derivatives Tab, members are able to see not only what type of Derivatives are associated directly to the Product or Index, but also to the Product Groups the ETP belongs to.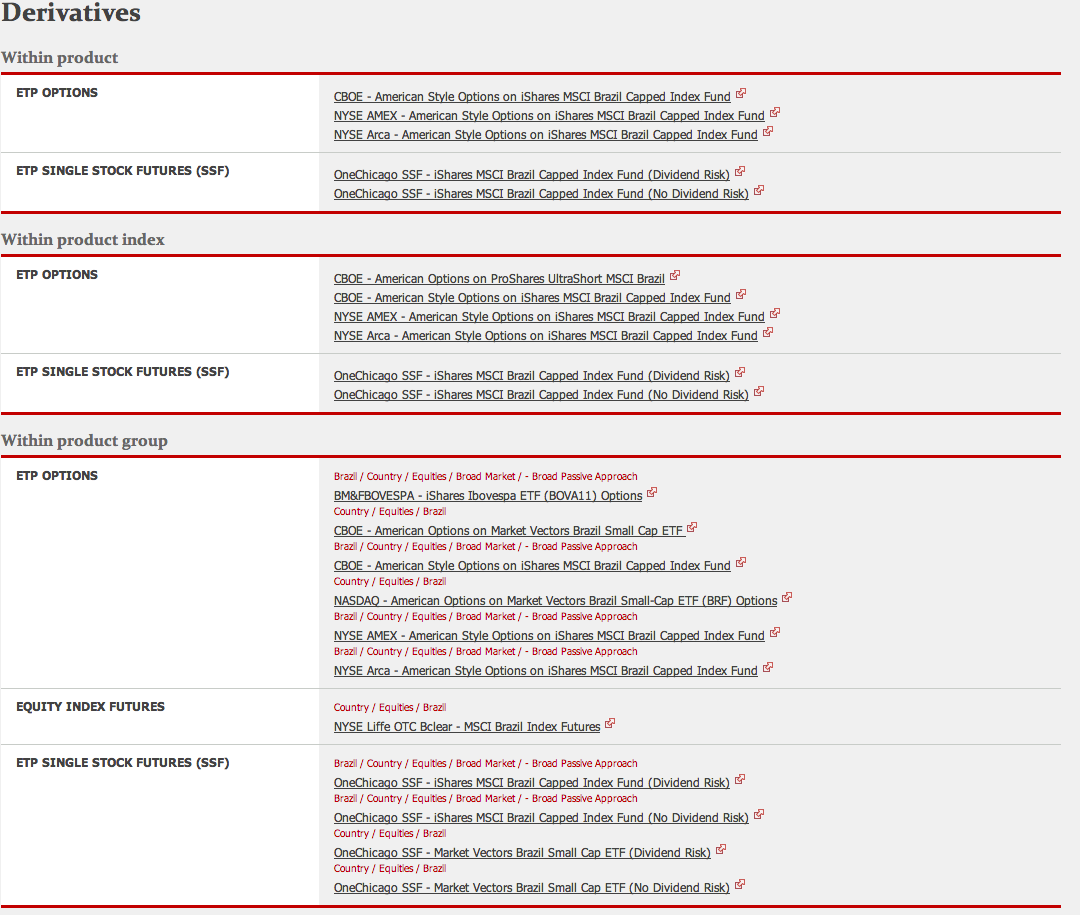 Use our Community to engage, build knowledge and efficiently spread information.
At Cranberger we are also building a Community with the aim, of providing a knowledge center for our Members to engage and spread information among other members.
Use the Community to stay up-to-date on new product launches and learn from other members blogs.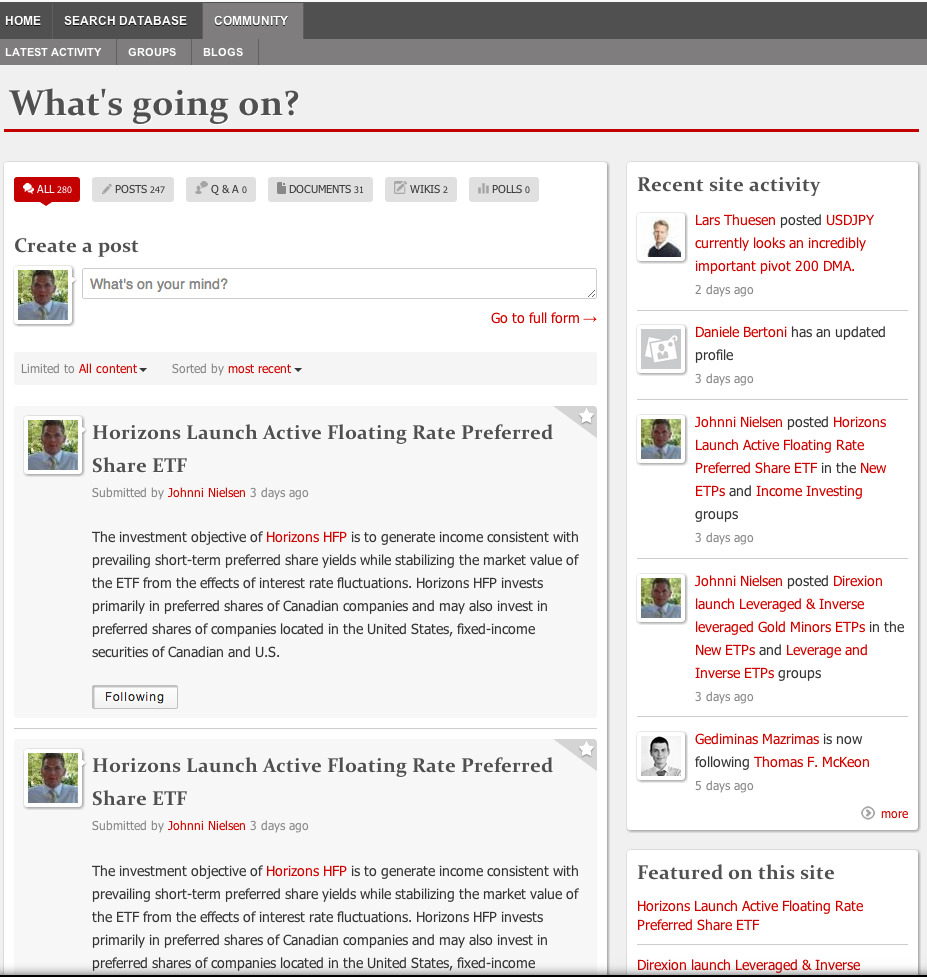 By joining existing Groups or creating a new Group, Members are able to organize other member around a common investment topic, to enhance and cooperate around building better knowledge. The knowledge gained in these groups are utilize to further develop and refine the segmentation and due diligence we perform on products, building a ever better platform for all members.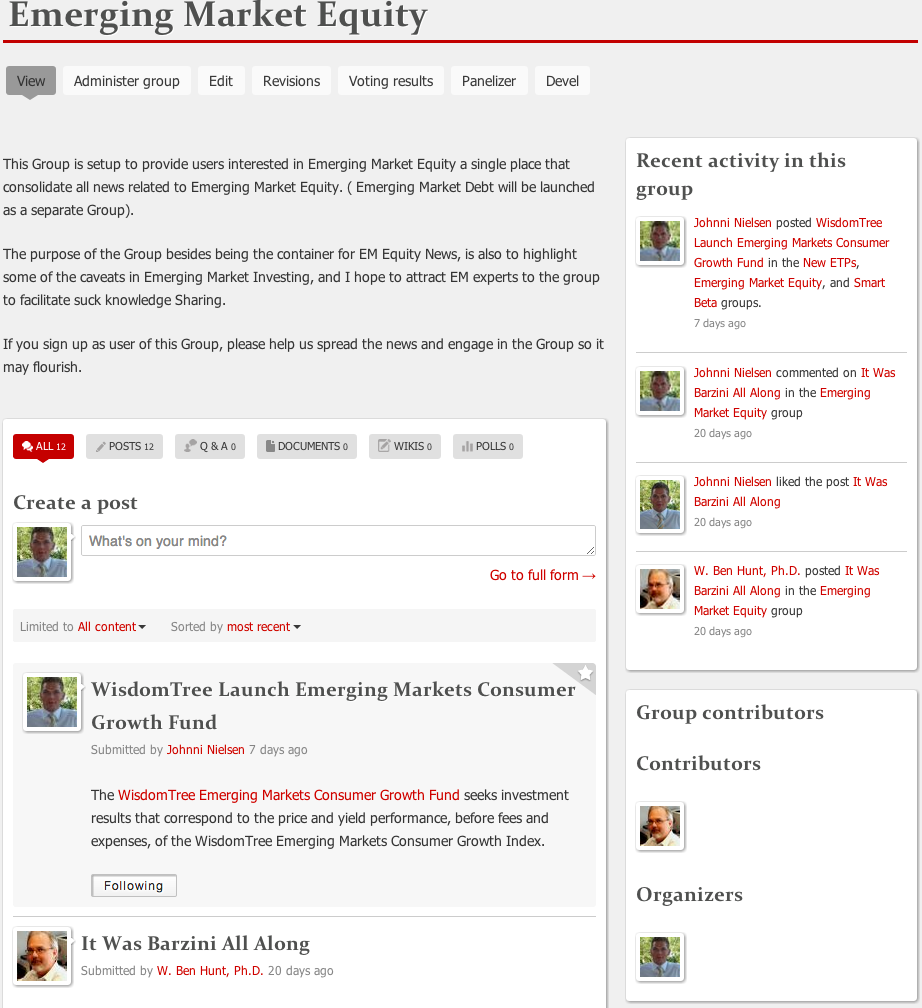 Rather than search according to Product type like ETF or Derivative, why not Search according to the "Solution" you need.
At Cranberger we have started a co-operation with leading Experts within many of the Product Segments. Use our "Insight" Section to Search for Research or Content related to specific topics.
Our "Blogs" Section contains high Quality Contents, screened for relevance, and users can follow and get alerts from their favorite bloggers.
To summarize...
Cranberger seek to provide better transparency on how the individual Exchange Traded Products are structured, how the Index Exposure behind each ETP is composed, and by providing our members valuable insight regarding the availability of derivatives available. We hope to facilitate better investment decisions...